Hi everyone! Me and my friend start making platformer/shooter game inspire from Megaman, Metroid , Gunstar Hero an Turrican. We aim to develop the game for both PC and Mobile after year of work now our game engine is finally ready! we're really happy how the game work right now. what we need to do is put content into the game.
Metaloid:Origin is about robot race know as Metaloid fight against invasion of evil cooperation empire who came from another world and plot to blow up their planet "Utopa" in order to harvest precious rare mineral "Soulrium" which contain enough energy to rule entire galaxy.
[Feature Plan]
- Free game with 90% content can be unlock by playing. [IOS/Android Only PC might not Free]
- 5 Playable character with different power and weapons.
- 8-10 level feature different environment.
- More than 20 type of weapons.
Yeah story is that simple because we want to create that game where people can jump in and enjoy easily as possible and come on it's shooter game!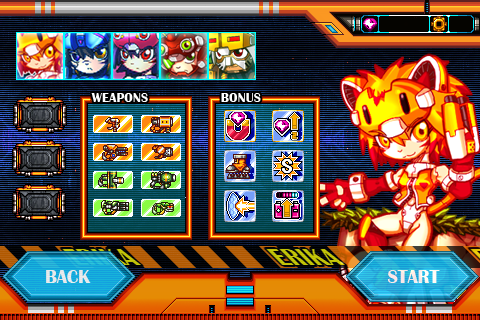 Player able to play as 1 from 5 robot characters each of them offer different abilities and weapons but also share some weapon. while we have 20+ weapon types to choose from but player can take only 3 to their mission.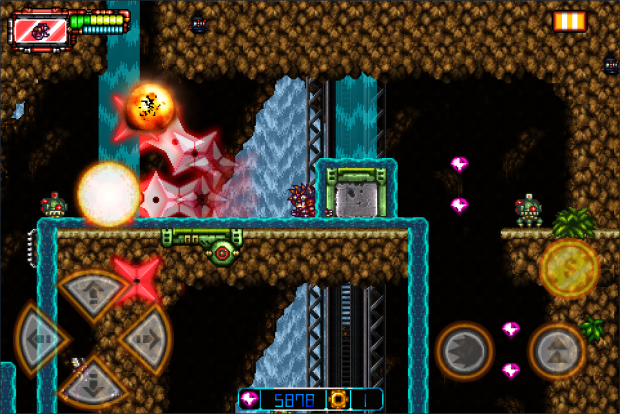 While each character offer only 1 special attack but we try to make sure all these power will be variable and useful for most situation.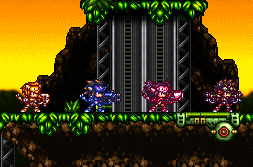 Switch weapon also change weapon sprite in their hand.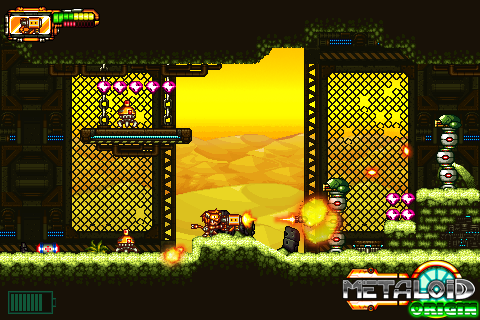 Now we also prepare to release Demo version on this 20 September.
You can follow our project at.
http://www.moddb.com/games/metaloidorigin
http://www.facebook.com/metaloidgame